Make your stay memorable! Book 2021 Now for Early Bird Discounts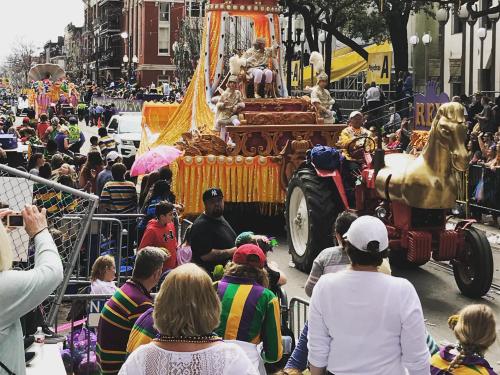 Book Direct and Save
Get a jump start on planning your New Orleans vacation for Mardi Gras 2021. Mardi Gras Day is February 16, 2021. The Blake Hotel is right in the heart of the festivities, located on the St. Charles Ave. parade route and 4 blocks from the French Quarter.
Click here for Early Bird Discounts
Or you can call the Hotel directly at 504-522-9000 and request the Mardi Gras 2021 Early Bird Group Discount.
* The 2021 Mardi Gras Viewing Stand and Balcony tickets website is still being built. Stay tuned for booking details once the website is completed.
________________________________________________________