How To Beat the Heat on a New Orleans Vacation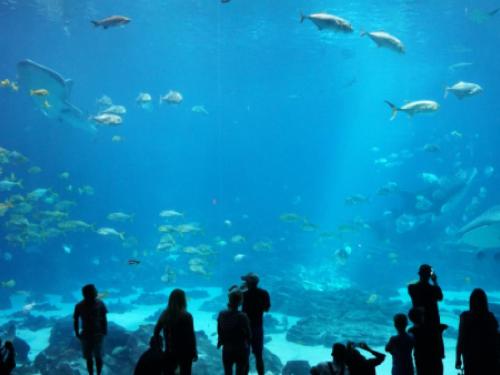 When you're planning your New Orleans vacation, there are a number of popular attractions that you probably have on your list. Strolling the historic French Quarter and reveling on rowdy Bourbon Street are often on the top of tourists' to-dos. But, these outdoor activities can get you a little hot-under-the collar if you're checking them out during the peak hours of summertime.
If you decide to visit the Big Easy during the steamy, humid summer months, grab a wide-brimmed hat and sunglasses, and don't forget your sunscreen! You're still sure to have a ball, and fortunately, NOLA offers a number of indoor sights and sounds that are just as fantastic as the city itself.
Here are a few must-see places you can go to beat the heat while you visit New Orleans:
New Orleans and jazz go together like bread and butter, and what better way to learn about this significant part of NOLA's culture then a visit to the museum that celebrates jazz to the nines? Located in the Old U.S. Mint, visitors can learn about this influential form of music through a series of thrilling exhibits and educational programming, as well as by listening to inspiring live-musical performances.
Consistently ranked as one of the top attractions by USA Today's 10 Best Reader Poll, the Audobon Aquarium delights its visitors with immersive displays and beautiful creatures. The aquarium recreates a vast array of exciting locations including the Caribbean, the Amazon Rainforest, and more, as you seamlessly move from one environment into the next. You'll experience encounters with over 3,600 animals, including sharks, adorable penguins, and rare white alligators. When you're ready to take a break, grab a bite in the food court and enjoy views of lovely Woldengurg Park and the Mississippi River.
Ready to get up-close-and-personal with some of your favorite crawling critters? When you step inside this museum, you also enter the largest insect museum in North America. Learn all about how these amazing creatures are responsible for all life on our planet, wander through interactive exhibits, see an exciting 3D show all about bugs, and if you're brave - stop in at the Critter Cafe to sample a few gourmet bites (a la bug). You'll also have the opportunity to be surrounded by thousands of butterflies as you walk through a serene Asian-inspired butterfly garden. The insectarium is housed in the U.S. Custom House, so be prepared to pass through security upon your entrance.
It's no secret that New Orleans is full of exciting shopping experiences. You can find a huge number of boutiques, antique shops, novelty stores, and more by simply exploring the streets of the French Quarter, or taking a stroll down famous Magazine Street. However, if you want to keep your shopping spree inside while the sun beats down, you can find some incredible bargains on brand name clothing, accessories, housewares, and much more at the Outlet Collection at the Riverwalk. You'll also find a number of great places to grab delicious cuisine and a tasty cocktail or two, as well as the Big Easy's famous beignets at the Riverwalk's very own
Café du Monde
.
Why not enjoy a journey down the rolling Mississippi River on an authentic steamboat? Feel the breeze whip past as you cruise alongside the breathtaking panorama of the city. Step back in time as you marvel at the massive, 25-ton churning paddlewheel and listen to the cheerful melody of the calliope (the steampipe organ situated atop the Natchez). The steamboat features daily two-hour jazz cruises, as well as brunch options to make your trip through the muddy waters of the Mississippi extra-special.
Take the Canal Streetcar Line to the sprawling and impressive grounds of City Park, which consists of 1,300 acres to explore, including the stunning New Orleans Museum of Art. Growing from only 9 pieces of art when it first opened in 1911, the museum now showcases over 40,000 incredible objects as part of its permanent collection. The museum also features a gift shop and Ralph Brennan's Café Noma, which was named one of America's Best Museum Restaurants by Travel + Leisure.
Don't let the heat keep you from enjoying a memorable and amazing New Orleans vacation! Pack your bags and
book your stay
at the Blake Hotel New Orleans, where you'll be close to popular attractions, the New Orleans streetcar, and more. See you in NOLA!
It's a Pleasure Doing Business in New Orleans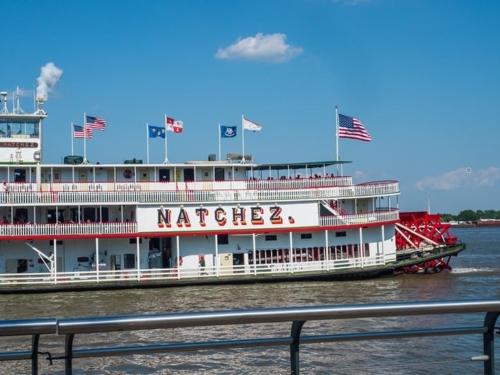 If you're visiting New Orleans on business, why not mix in a little fun and excitement during your stay? After all, there are so many different ways to have a good time in the Big Easy that mixing business with pleasure has never been more simple.
By day (and by night too), the Blake Hotel makes it easy to hold meetings and conferences with co-workers, colleagues, and clients using over 1,275 sqft of meeting space. Depending on your function, you can opt to use either the Saint Charles Room or the Lafayette Room, each featuring a varied selection of available configurations to best meet your needs.
Whether you're looking for a more intimate setting for 18 people or less or a reception-style event of up to70, we've got you covered! Check out all of the different arrangements
here
. In addition to wireless internet access, you can also rent useful equipment for your events, from DVD players to sound systems, because who wants to bring that stuff along with them on a trip?
If you have work that needs to get done in between meetings, that's easy to do too with full access to a well-equipped business center that features computers and printers for your convenience.
While you're in New Orleans on business, you still need to unwind! Plus, you're going to want a great way to entertain colleagues and clients when the meetings come to a close, and when you're in the Big Easy, you have unlimited options to do just that.
With a convenient location on beautiful St. Charles Avenue in downtown New Orleans, you're just steps away from some of the best that NOLA has to offer. Or, perhaps you want to take your meetings outdoors with a round or two of golf at the beautiful Audubon Golf Course. All you need to do is hop on the streetcar, right outside the hotel doors, and you're there in moments.
If you're entertaining clients by day, why not take a ride on an authentic paddle-wheeler and enjoy a jazz brunch on board the
Steamboat Natchez
? You can also see the French Quarter in true NOLA-style by taking a mule-and-buggy ride through the city streets, or maybe you just want to enjoy the view as you wander through Jackson Square and admire the fantastic local art and music from talented street artists and performers.
If your entertaining and fun carries into the night, which is very likely in a town as vibrant and colorful as New Orleans, you have a myriad of opportunities at your fingertips. Enjoy top-notch seafood cuisine at the popular
GW-Fins
restaurant, or try your luck at Harrah's Casino, before returning to the comfort of your hotel and indulging in a cocktail or two at the Blake's very own
Café at the Square
.
The next time your business brings you to New Orleans,
book your stay
at the Blake and be prepared to have some fun while you're being productive. It truly is a pleasure doing business in NOLA!